wallowing in memory of 2013 visits to LIDL with gabi blum when everything was so much cheaper preparing for the end of the world
na-en-de-na-en-de-na-wida: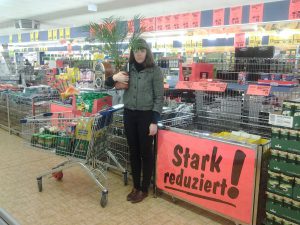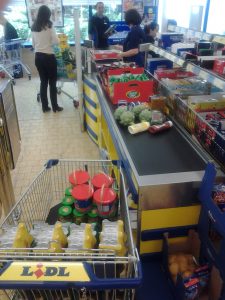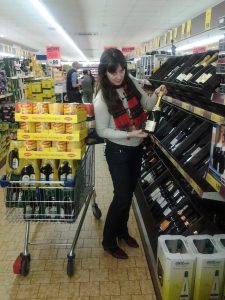 singing the song of the vegetarians by erich mühsam with the damenkapelle. this thursday this will occur once again to celebrate the opening of our LIDL popupstore in lab bielefeld. cut the red ribbon, hoist the flags and sing along:
the pineapple king is set to speak through me on the topic of our new branch accompanied by tagarian tremors:
Subject: Re: LIDL
On Sep 29, 2016, at 3:34 PM, Anna McCarthy wrote:
aren't we all a little pre-putrescent ?
On Sep 29, 2016, at 4:00 PM, Andrew Gilbert wrote:
Found the key in a bowl of rice hidden in Andrew eldritches pvc crotch
New cabbage phones on offer at Lidl ! This week only, advert features an impaled
Leonardo do caprio
2 Lidl cabbage phones at foot of impaling shaft
Camera goes back to reveal the cabbages are eyes of the apocalypse beast. Mel
Gibson would be proud of these special effects he wears highlander deodorant from Lidl
(tm)
From: Anna McCarthy
Date: September 29, 2016 4:12:07 PM GMT+02:00
To: Andrew Gilbert
Subject: Re: LIDL
there is an oktoberfest in lidl's all across finland going on right now.
you can get a polyester pink and green dirndl, cheap as chips.
if you are lucky you can get raped (by leo and mel?) in the aisles and defecate in the
cereal boxes
i bet mel stinks really bad
a bit like a cabbage phone i suppose
keep it away from your nose
what does a pvc crotch smell like ?
to be continued….